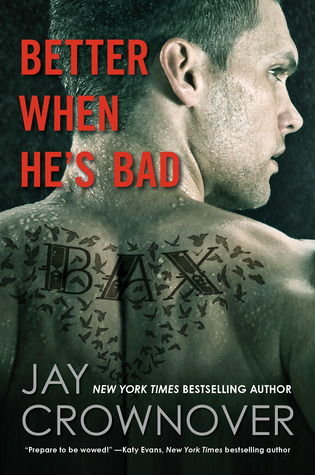 Welcome to the Point

There's a difference between a bad boy and a boy who's bad . . . meet Shane Baxter.

Sexy, dark, and dangerous, Bax isn't just from the wrong side of the tracks, he is the wrong side of the tracks. A criminal, a thug, and a brawler, he's the master of bad choices, until one such choice landed him in prison for five years. Now Bax is out and looking for answers, and he doesn't care what he has to do or who he has to hurt to get them. But there's a new player in the game, and she's much too innocent, much too soft…and standing directly in his way.

Dovie Pryce knows all about living a hard life and the tough choices that come with it. She's always tried to be good, tried to help others, and tried not to let the darkness pull her down. But the streets are fighting back, things have gone from bad to worse, and the only person who can help her is the scariest, sexiest, most complicated ex-con The Point has ever produced.

Bax terrifies her, but it doesn't take Dovie long to realize that some boys are just better when they're bad.
My Thoughts on the Book
This is the kind of NA story I love. And Jay Crownover does it perfectly. Bax is bad and he will not deny it but with any good hero there are other layers to him and as we uncover those layers we soon realize that bad is not always that bad. Dovie is Bax's best friend's sister and she see the layers too, and while she loves it when Bax is good to her, she too learns that sometimes he is better when he's bad.
This book has it all, hot bad boys, even worse criminals, people over coming their pasts to be together and sexy sexy sexy!