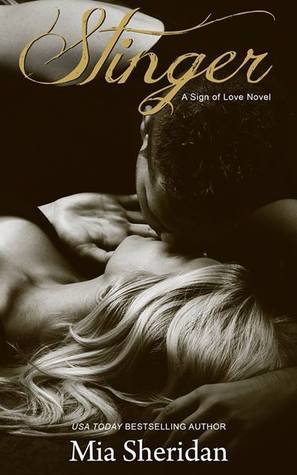 Grace Hamilton was the girl with a plan. She knew exactly where her life was going and prided herself on always achieving her goals. It was who she was, and how she lived her life. She never stepped outside the lines, and never considered what she might desire and whom she was actually trying so hard to please. Until him…

Carson Stinger was a man who didn't play by any rules except his own. Working in the adult entertainment industry, he didn't care what others thought, and took each day as it came, no direction, no plan. He knew what women wanted from him and believed it was all he had to offer. Until her…

When circumstances forced them to spend several hours together, they walked away changed. But for two people who never should have meshed, overcoming the reality of their vastly different lives wasn't possible. At least not yet…

THIS IS A STAND-ALONE SIGN OF LOVE NOVEL, INSPIRED BY SCORPIO. New Adult Contemporary Romance: Due to strong language and sexual content, this book is not intended for readers under the age of 18.
My Thoughts on the Book
I am seriously in love with Carson and Mia Sheridan writing. When I started this book I was worried it would be a over sexed filled story with not much plot. I should have trusted Mia, as I have before. Carson even with what he did in the beginning it was obvious he was so much more. I loved him almost right away and my love for him and Grace just grew as the story went on. Mia has the talent to create a beautiful story about love and growth with just the right amount of emotion to make it a beautiful story but not painful to get to the happy ending.