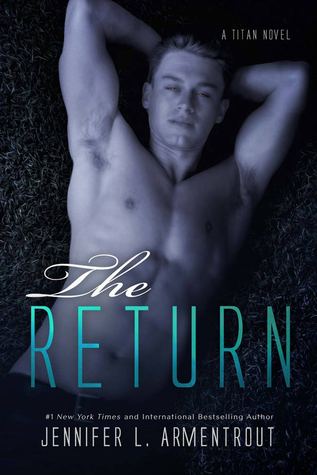 The Fates are cackling their bony asses off…

It's been a year since Seth made the deal with the gods that pledged his life to them. And so far, the jobs they've given him have been violent and bloody–which is kind of all right with him. But now Apollo has something else in mind for Seth. He's got to play protector while keeping his hands and fingers off, and for someone who really has a problem with restraint, this new assignment might be the most challenging yet.

Josie has no idea what this crazy hot guy's deal might be, but it's a good bet that his arrival means the new life she started after leaving home is about to be thrown into an Olympian-sized blender turned up to puree. Either Josie is going insane or a nightmare straight out of ancient myth is gunning for her.

But it might be the unlikely attraction simmering between her and the golden-eyed, secret-keeping Seth that may prove to be the most dangerous thing of all.

Because history has once again been flipped to repeat.

Book 1 in the new adult paranormal TITAN series, spin-off to the best selling COVENANT series.
My Thoughts on the Book
The Return is a great addition the the Covenant Series and while it is a spin off series it does take place a year after the Covenant series ends. It can be read with out reading that series as Jennifer does an excellent job catching you up with out boring those that have read the series ( like we could be bored anyway) Seth is on a mission, many missions in fact due to the deal he struck with the gods but now is has to find and guard Josie and "mortal" that is not what she seems and may not be so mortal after all. We see in this book that Seth has really changed and learned a lot from his time before but he is still Seth and still likes to cuddle, is a smart ass and a lot of fun. I was never team Seth in the previous series but he more then redeemed himself and I am so happy that we get a whole series with him. We see many other characters we have grown to love and I think we will see even more as the series evolves. This is a great beginning to this collection of books but Jennifer always know how to start off a series strong and hot!