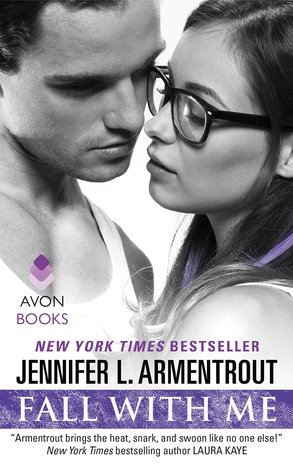 Eleven months ago, bartender and weird-shirt-wearing extraordinaire Roxy and Officer Reece Anders had a one night stand. Well, kind of. She's been in love with him since she was fifteen, and he wishes that night they shared never happened. She's sworn him off forever, but the past and future collide, forcing her to rely on the one man who broke her heart not once, but twice.

Her best friend since birth has been in a long-term care facility since he became a victim of a hate crime years ago, and the person who put him in there is out of prison and wanting to make amends with him and Roxy. She's not sure she has room for forgiveness in her and when she begins to receive frightening messages and is on the receiving end of escalating violence, she thinks she knows who is to blame. The man who already destroyed one life already.

But Reece isn't convinced. The threats are too personal, and even if Roxy doesn't believe him, he's not willing to let anyone hurt her. Including himself. He's already messed up more than once when it comes to Roxy and he's not going to let history repeat itself.
My Thoughts on the Book
I really do love JLA books and I tend to count the days to the next one, not matter what series. This book is a wonderful addition to the Wait for you group of books. Roxy and Reece are great and you can feel the tension between these two right away. This is a second chance love story but also a story about forgiveness and moving on. There is a lot of emotion in this book and not just with Roxy and Reece. We have a bit os a mystery as well and while I figured the 3 suspects from the beginning it was a fun ride to figure out the answer as you read. Such a great book I might have to read it again but I will certainly be getting the audio book soon too.